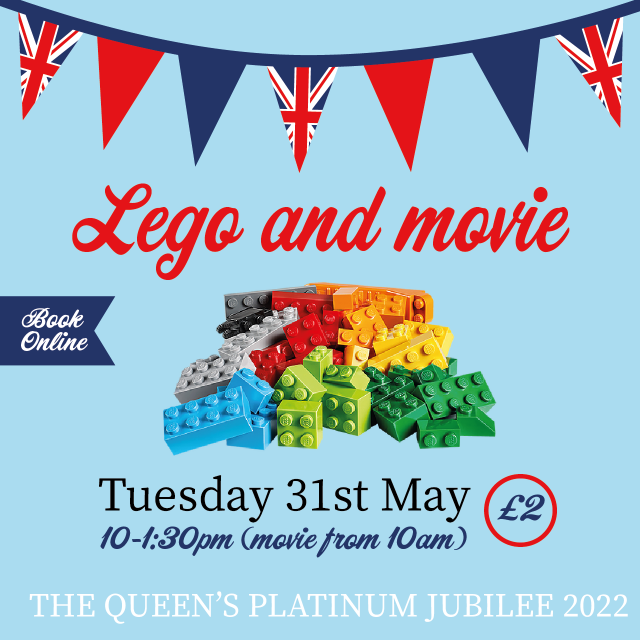 Tuesday 31st May from 10am to 1pm
Lots of lego and a film showing at the same time.  We cannot advertise the movie but your kids will not be disappointed. Movie will start at 10am till about 12pm.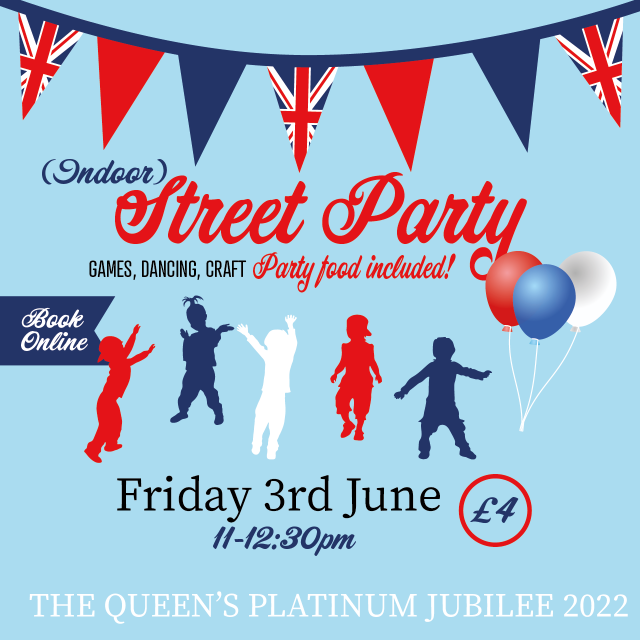 Friday 3rd June from 11am to 12:30pm
The great finale! The ultimate (indoor) street party with music, dancing, party games and craft.  And also including party food.  Aimed at 4-6 year olds.
Wednesday 1st June at 10am, 11am, 12pm and 1pm
After the success of the Easter chocolate bar making, we will be bringing back melted chocolate. This time we will be using ice to melt the chocolate into various shapes that can be filled with all sorts of goodies. Great fun and tasty.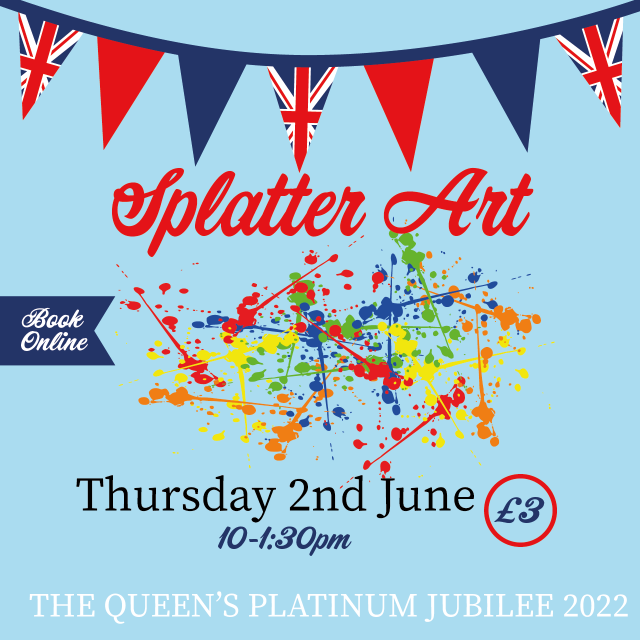 Thursday 2nd June at 10am, 11am, 12pm
Using letter stencils you will be able to create your own splatter art of your initials.  Grab the paint and drop and splatter onto your initials and create a great piece to be proud of.